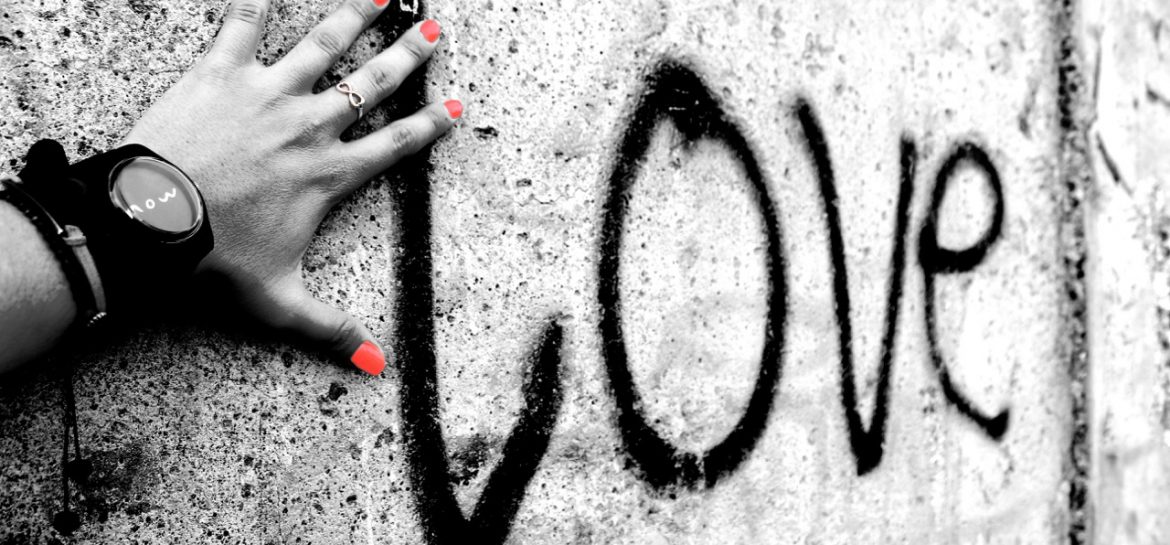 Once I started thinking about how I would like to be a more loving person, you know, compassionate and caring. Less judgemental and more empathic. When I was into that vibe my other self began to detract all my thoughts as he thinks this world needs strong people to deal with it, so being more caring and loving means to become a soft person, who would be easy to attack.
Thanks to science and meditation I now understand the logic of my brain and I don't let it run over me without control, at least not for long. Awareness has been a growing factor in my last years. So I see all these thoughts inside me and I think, is love really a soft thing? Yes, love is tender and caring but love is also strong.
Love makes you set the right limits to situations and attackers, because love begins by loving yourself.
There is a very fine line between setting limits with love and defending yourself with aggression. Defense comes from the reptilian part of the brain as a method of winning unexpected situations. It's literally an instinctive and a very archaic mechanism of human beings and animals in general. But the loving part is something completely different, I don't have a scientific explanation, however if I needed to explain where does it come from, I would say love actions come from the connection between the heart and the part of the brain that brings awareness and presence, which I understand as the prefrontal brain. The prefrontal brain is literally what differentiates us from animals, even though some of them have developed it a little, we are the species that has biggest chunk of it.
So, that connection is key for acting under the love power. And I believe this power has been underestimated because it's very silent, and we're accustomed that power is loud and big in a physical way, so power should be very visible with our pair of eyes. But love it's something different, love is feeling, but also powerful, as it's something that comes from within to the exterior, from our very core. Love can look small to our eyes, like a baby that looks beautifully helpless, but if you think about it, babies have the power to melt almost every big, thick, muscled, tought heart.
Becoming a loving person might not be easy as society clearly encourages the opposite, but it's a matter of connecting with ourselves and trying something different. Choosing different, to receive different results. 
Begin by treating you more carefully and loving, can you even do it? What thoughts come to your mind when you're trying? Are you listening or turning on the tv?
Photo: Berlin Wall, Berlin.